Thierry Mugler

by Laurent Dombrowicz, fashion director of Wound Magazine, November 2007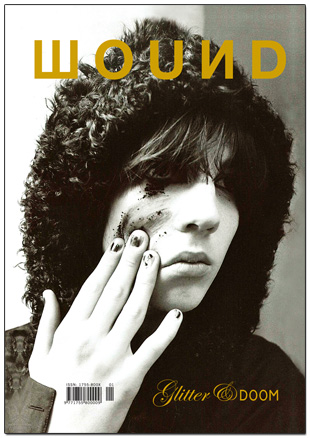 'Fashion is a very demanding mistress.' - Thierry Mugler.
Fashion has always been seduced by the notion of the superwomen - complex creatures of fantasy and power. The corseted dominatrix, the hard luminescence of the sexy android, the plastic perfection of Barbarella or the drama of Valkyrie couture – they are all cartoon heroines of hyperfemininity that have been interpreted by designers as diverse as Dolce & Gabbana, Nicolas Ghesquière for Balenciaga, Jeremy Scott or Gareth Pugh.
But the prototype behind these many permutations already had her catwalk debut twenty years ago under the direction of the great Thierry Mugler. Born in Strasbourg in 1948, the trained dancer (a vocation that could explain the designer's perennial quest for physical perfection through his bodysculpting outfits) launched his first line 'Café de Paris' in 1973 before starting his own label two years later. Since the end of the 70s, and for more than fifteen years, Thierry Mugler brought his collections to the pantheon of fashion, and together with Gaultier and Alaia, exported a particularly outre Gallic creativity across the globe, nurturing the fantasies of a new generation.
His sensational fashion shows provoked riotous responses and tickets for them were so popular that even press often procured them on the black market. On his catwalks, populated by the Lindas, Emmas and Cindys of the time, also featured Diana Ross, pop group Dee-Lite, pornstar Jeff Stryker, Cyd Charisse and all manner of celebrities known for their sheer sex appeal - "personalities who know and accept who they are and fashion themselves accordingly" explains Mugler. Thierry Mugler was also notably the first designer to present his collection to a paying crowd.
His vision of a woman, always Parisian in spirit was invariably presented in black, with exaggerated shoulders and wasp waist (thanks to the devilish corsets of Mr Pearl).
Side projects like his photography, inspired by Stalinist propaganda, also created much-hyped controversies in France when published ('Thierry Mugler', 1988; and later on 'Fashion Fetish Fantasy', 1998). The mid 90's saw the Mugler at interesting crossroads. His Haute Couture collections, collaborations with the entertainment industry (the 'Too Funky' video by George Michael) and the launch of his Angel (the most popular perfume in France) and A-men fragrances marked the enduring legacy of his brand; yet his essentially Hollywood style was felt to be out of touch with the sentiment of the times, and his clothing lines met decline. After a lucrative partnership with cosmetics giant Clarins, Mugler slowly started to disappear from the fashion scene.
However, style commentators have begun to reference Mugler again, and while he plans to launch a 'capsule couture collection' soon, a Mugler exhibition is already being planned at the Musée de la Mode, Paris for 2008. Recently, the inaugural Barcelona fashion week showcased a more than sixty of Mugler's finest creations in a retrospective held at twilight by the Olympic pool complex in Montjuic. This ultra-glamorous pageant served to remind us, lest we foolishly forget, of the bravura and technical mastery of Thierry Mugler. And what are his plans for 2008? 'I like to make people dream and to tell them stories; through clothes, through shows..with big budgets. It will be a surprise, you'll see'...