What is Futurebrain?

first published in Wound Magazine, November 2007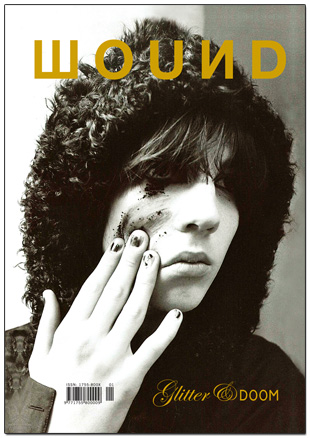 It's a song by Italo Disco superstar Den Harrow.
It's the theme tune to my favourite night.
It's an emotive, powerful diatribe against the tyranny of modern technology and its power over man, evinced by the machine's inability to really love someone, at least when compared to such a hunk of manliness as Den himself.
I think that's what it's about anyway. Richie (DJ1982) had a theory it was about donating sperm.
Basically it sums up the many obsessions of Italo Disco - the naff sci-fi theme, the high camp, the full on space disco sound, perhaps slightly naive but definitely packed with enthusiasm. So in that case, what's Italo Disco?
If you've never heard of it before, it is basically electronic dance and pop music made largely (but not exclusively) in Italy/Europe from the late seventies to late eighties. And there are brigades of Italo fans all over London. So why are we still listening to what is essentially eighties dance music? Isn't that fad a bit over by now? Wasn't all that music really awful anyway?
No!
We are not being nostalgic – personally I was born in Hertfordshire in 1982 so (i) I was in the wrong country and (ii) I wasn't old enough to care about music. If I get nostalgic about the 80s it usually involves Transformers and if I get nostalgic about music it usually involves Babylon Zoo.
We are not trying to be fashionable – if we were we would be playing the latest variant of New Rave. (Has anyone worked out what that is yet?) Neil Tennant (a big fan of Italo Disco) interviewed in the web-zine Euroflash said this stuff was "fantastically unfashionable" in 1985. Italo Disco has been turning up on club playlists and trendy compilations for the past few years, but only either as dub edits or minimal enough to be remixed, or slotted into a boring electro set.
We are not on a retro/80s/cheese/guilty pleasures trip – Yes some of the songs are on the borderline of terrible. But the majority are just weird. Cool disco ballads about robots in love or supremely pompous pop songs that are so bizarre, I honestly cannot believe they ever existed, until they were beamed out of space from a parallel dimension or something. (If you know your Italo then basically this is what I mean – yes Scotch. And Ken Lazslo. And Radiorama. Miko Mission.)
Yes we could be seen as Eighties aficionados because most of the music we play is from the era, but I don't buy that really. Not anymore – the 80s retro/electroclash thing is kind of over now; I see it as sitting more as a 'niche' sound, like the burlesque / rock 'n' roll scene – it just so happens that the dawn of electronic pop music was only twenty five-ish years ago.
We are not being ironic!! OK we do like to laugh at the interesting grasp of English some of these bands had. And perhaps a couple of haircuts. But if it was just irony then before long the music would've been dissolved into the mélange of generic house. Instead, electro pioneers like DJ Hell and Heartbreak continue to evolve the sound.
Every time I get hold of a new tune I really can't wait to play it, to hear what insanity lies within, or what squelchy synthesizer sounds from space they've used. We love this stuff.