Danny Sangra

published in Wound Magazine, November 2007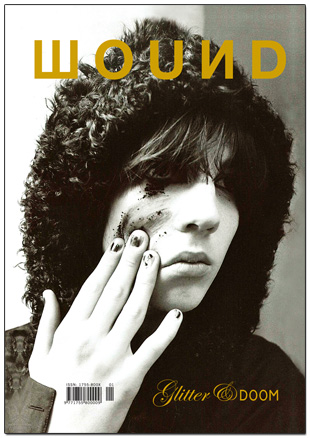 One of Danny Sangra's main regrets was missing the chance to speak to fellow illustrator Julie Verhoeven when he found himself shoulder to shoulder with her at his agent's last Christmas do. 'That night I'd been introduced to Pharrell Williams in the kitchen and there were loads of people around like Naomi Campbell but the only person I was desperate to talk to was Julie – I remember feeling how with people I really want to meet, it's like, unless I'm introduced, I won't talk to them because I'm too shy!'
'Shy' isn't the first word to spring to mind when describing an artist whose work makes such a forceful first impression it often leaves onlookers speechless. Talking about one of his latest ventures in which he had carte blanche to design a room interior for a new hotel in Camden, he muses: 'I've had people walk in and they don't say anything - that's what you want; you don't want a comment, you want a swear word, like fuck…' Sangra's work resists any of the typical classifications of urban art with a feminine quality which he attributes to 'growing up in a hairdressers learning to draw on fashion magazines'.
Considering himself more fashion-inclined than into 'guys with hoods and ghetto blasters' he caught the attention of various high-end collaborations early on. By the time he was at Central Saint Martins he was designing a T-shirt line for Beams Japan and making regular contributions to Sleaze Nation. Any allusions to skater style, however, are challenged by his undulating hairlines and organic shapes, all mapped out with seductive biomorphic precision. His expansive murals have been applied to clothes lines, shop interiors and more recently, a new show due to open this month at the EXHIBIT gallery on Goswell Road.
Unlike many artists of the urban ilk, Sangra's work is totally unplanned; no mean feat when you consider the huge scale of his projects. 'I remember reading this thing from Warhol and it said, if I think it needs a bit of yellow there, I'll put a bit of yellow there.' So if his projects are so huge how does he know when something's even finished? You know I've never thought of that, once it balances, I guess'.