Azzedine Alaia

by Laurent Dombrowicz, fashion director of Wound Magazine, November 2007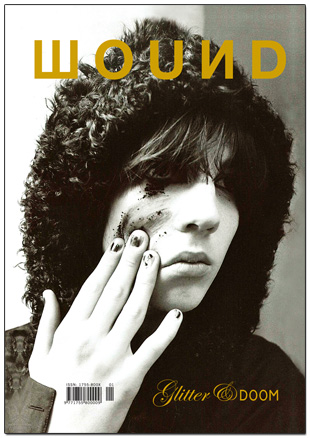 'There are some women who are born with style. Other women, if they are clever enough can learn how to have style. You don't need expensive clothes or haute couture to have style. It's an attitude. It's a way of being.' - Azzedine Alaia.
One of the most discreet of the great designers in fashion, Azzedine Alaia has remained at the helm of elegance and the avant garde since the beginning of his career. To many, his past is shrouded in exotic obscurity.
What we do know is that he was born in Tunis Tunisia in 1940, and his love for couture was inspired by his glamorous twin sister. After studying sculpture at the Ecole des Beaux-Arts in Tunis, he started work as a dressmaking apprentice. His skill and popularity led to his Parisian debut in 1957, where he started making dresses for wealthy women whilst babysitting and cooking; gradually acquiring a brigade of influential clients; which led to appointments at Guy Laroche and later Thierry Mugler. Alaia continued building his formidable reputation for sexy, refined, figure-hugging cuts and silhouettes, and opened his first atelier in his tiny rue de Bellechase apartment in the late '70s. By 1980, he had produced his first pret-a-porter collection, moved to larger premises (rue du Parc-Royal in the Marais) and by the late '80s, had boutiques in Paris, New York and Los Angeles.
The man, reverentially referred to by his fans as Mr Alaia, became nicknamed 'the King of Cling' by the fashion press; and his devotees included a host of fashion-inclined celebrities like Madonna and Tina Turner, to fashionistas like Carine Roitfeld and Carla Sozzani. At the height of his success in 1987, Alaia took on several commissions whilst continuing to guard his technique for stretched knits and jerseys that he had conceived and mastered. His penchant for black and the 'femmes fatales' look did not stop him from revisiting leopard prints or the Vichy motif of the famous Parisian shop, Tati. Resisting conformism, he presented his collections in his own space, in the heart of le Marais, where he brought his creative workshop, boutique and showroom all under one roof. Models, including Naomi Campbell referred to him as 'papa', and would sleep over at his bohemian otium, a kind of refuge where he would delight in entertaining guests away from the frenzy of the fashion world.
He dismissed the many golden opportunities that presented themselves to launch his own perfume. He also excluded himself from the official seasonal ready-to-wear shows, which left the entire American Press no alternative but to return to Paris just for him. Over time, his reclusive behaviour earned him a reputation as an outcast, but one who nevertheless continued to keep himself busy.
In 2000, interest in the Alaia brand was revived when he signed a partnership with the Prada group, a deal which had seen him through a second impressive renaissance. His trademark vertiginous heels and ultra-feminine shapes proved as popular with the post-grunge generation, and in July this year, Alaia successfully bought back his house and brand name from the Prada group. However, his footwear and leather goods division continues to be developed and produced by the group. Today, the legend of the little man in his trademark Mao outfit continues to grow. His collections, presented each season in his Schnabel-decorated, Marc Newson furnished showroom at rue de Moussy are low key affairs, but continue to consistently enchant and inspire. 'The greatest couturier that never was', proclaimed Suzy Menkes a few years ago - yet we feel there is more to come from Mr Alaia.
Defiantly authentic, always unique, and a true WOUND icon.