Kristian Aadnevik

by Francine Ihenacho, published in Wound Magazine, November 2007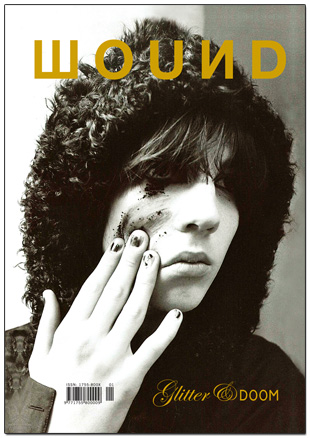 "I've definitely grown. I have more confidence, and I think I've really found myself as a designer," Kristian Aadnevik tells me, taking time out from a photoshoot for his latest Spring/Summer collection. "It's based on an illegal circus," he explains. "Like the 1920's revues of Florence Ziegfield. Very bondage/showgirl." With decadent sequins, beautiful chiffons and striking leathers the collection is a development of the 29-year-old designer's ultra feminine style. It's no wonder that feels a sense of achievement. Before gaining a coveted place at the RCA in 2000, Aadnevik came from humble beginnings as a tailor in his home town of Bergen, Norway ("There was nothing happening there in terms of fashion, there were no fashion schools, no scene. I was nineteen and had to get out," he laughs.)
After working as an assistant to Alexander McQueen, Aadnevik set up his own label upon graduating in 2004, and has subsequently been hailed, by the Sunday Times Style no less, as one of the UK's most exciting young talents. But that is the least of it. Now is the winter of his most content, as Aadnevik has acquired the veritable holy grail of the fashion industry – he was recently handpicked to be Donatella Versace's personal protégé, a coup that would inspire selfconfidence in any upcoming designer.
"I was actually presiding over an exam in a fashion school when they called to tell me the news. I was meant to be concentrating but it was impossible after that. I was ecstatic."
Beating out countless others to the honour, Aadnevik has been chosen by Versace for The Apprentice Idea, a project where five established names must select one talented designer to create a collection for them. Along with Versace, Karl Lagerfeld, Franca Sozzani, Paul Smith and Calvin Klein are also part of the project, but of course Aadnevik is thrilled with his mentor.
"Versace is a very important brand. It's endlessly interesting in terms of its history. They have been at the forefront for many years. There has been death and tragedy. Donatella, like all of us, has encountered problems along the way, and still she always remains interested in the moment, what's happening now."
The allure of the tragic seems to link into the designer's deeper interest in darkness. "There is a real heavy metal culture in Norway, there are dark forests and mountains and this really influences the dark aspect of my designs. I always use black for example." Having famously once been inspired by a film in which a young heroine is seduced by vampires and women and priests (oh my), the theme of the illicit underworld is never far off in Aadnevik's work.
The Autumn/Winter collection for Versace is going to be equally deviant, he promises, and is something he is already looking ahead to. "It's even darker, even more rock 'n' roll. I am very interested in female sexuality and the hidden parts of a personality, that's the most interesting part of people, aspects you don't see. I love this doubleness you get, which is why I love to mix heavy and light. In the same piece I could have leather or fur juxtaposed with chiffons. It's about contradiction."
The designer's muse, colleague and close personal friend Heidi Gulbrandsen seems, for him, to be the very embodiment of this ambiguity. "She's like a dark untold story filled with the potential to intrigue" he muses, when asked where he gleans his inspiration. "If someone's perfect, that's it. With potential there's room to grow."